Partner Groups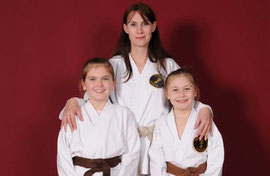 Karate Club
The Dento-Kai Karate Club, established in 1985, provides family-orientated classes, designed to teach karate and self-defence in an enjoyable, informative and safe environment. This Club meets every Thursday at St Mary's Parish Centre. The Junior Group meets from 6.00pm to 7.15pm, followed by the Adult Group from 7.30pm to 8.45pm.
For further details, please contact Lee or Nicola Coffey on 01457-867485 or 07805 352172. Further information is also available on their website at: www.dentokaikarate.co.uk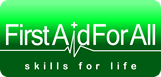 First Aid for All
We are pleased to host First Aid for All at St John Fisher Parish Centre. This is an independent accredited provider appointed to work within Tameside Metropolitan Borough. They provide a wide range of certified First Aid and other courses for a wide range of participants. The skills and techniques passed on will be of benefit to so many others.
Details of courses and associated costs can be obtained for the Director, Mary Dunkerley on 01457-833083 or through their website at www.firstaidforall.co.uk
Pensioners' Dancing
Each Sunday evening, at St John Fisher Parish Centre we welcome the Pensioners Dancing Group. This has been a regular user group for a number of years, re-scheduled for Sundays. There is also a similar group run by the same organisers who move from venue to venue on a specific timetable. St John Fisher Parish Centre hosts these dancers on the last Saturday evening of each month.
For details of these groups, please contact the Lead Organiser, Peter Cheetham on 0161-285 1520.