Schools & Groups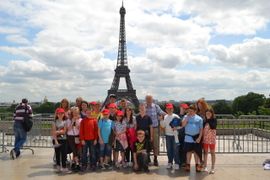 We are very fortunate to have three excellent Catholic Schools in our Parish.
For contact details of each school, and links to their websites with all current news, please go to the Our Schools page.
The sustained success and consequent popularity of all three schools means considerable over-subscription every year. Please note very carefully the detailed Admission Requirements listed on each site in order to have the best possible chance of securing a place on roll. In particular, all statements in the admissions process that a child has been baptised as a Roman Catholic must be certified and verified.
Many Groups flourish in our parish, some of them are very long-standing, some of them are new.
Outline details of Our Groups follow, with contact details if you are interesting in getting involved.