Weddings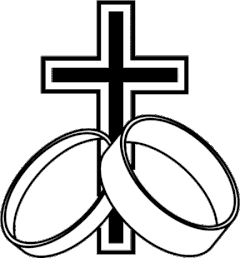 We are very pleased that many of our parishioners of all ages and backgrounds continue to choose to celebrate the Sacrament of Marriage. Eight couples were married in 2012, and a further ten in 2013.
It is a requirement in the Diocese of Salford that engaged couples should give at least six months' notice of their intention to get married. This allows adequate time for the mandatory Marriage Preparation Course hosted at one of the many venues across the Diocese. This helps couples prepare not just for the Wedding, but more importantly, for the rest of their married life together.
It is very important to speak to Father Peter as soon as possible about your plans - it's never too early.
A number of marriages are called Convalidations. This is when a couple have previously married in a civil ceremony and wish to now celebrate the Sacrament of Marriage, with all the blessings and additional responsibilities involved. This possibility varies in the case of each individual couple, so should be explored at an early stage with Father Peter.