Requiem Rites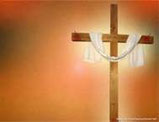 The death of our loved ones is one of life's few certainties, as well as one of the most difficult times we are called to face. However well we prepare, the sadness of parting manifests itself in many forms of grief. Our faith helps us deepen our shared belief that after death we share in the eternal life of our Risen Lord.
This outline information is offered to help families prepare to make the right decisions for the deceased, from the time after death when the Funeral Director and the Parish Priest are first contacted to give notice of death.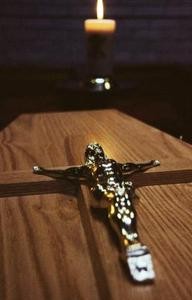 In the majority of cases, the main funeral service takes place in Church. Normally, this takes the form of Requiem Mass, but the family and Parish Priest sometimes decide together that a Requiem Service would be more appropriate. This important choice is for whichever form of Requiem best reflects the faith of the deceased person in the context of the parish family.
Wherever possible, Funeral Directors, families and the Parish Priest should try to find a mutually agreeable time for this funeral service in Church. An important consideration is to try to ensure that a congregation can be present for the main funeral service.
There are three or four parts in the Requiem. Three are common to both Mass and Service: the Rite of Reception, the Liturgy of the Word and the Final Commendation. The Requiem Mass will also include a fourth part, the Liturgy of the Eucharist. With thanks to our Diocesan Liturgy Office, a summary leaflet is attached for more detailed information.
After the Requiem Mass or Requiem Service in Church, the Service of Committal will follow. In about a quarter of cases, this Service will be the only service. This will be either at the graveside in the Cemetery or in the Crematorium Chapel. Elderly parishioners will remember that cremations were once a rarity for Catholics, as they were not usually permitted until 1965. But nowadays they are a regular and frequent part of our funeral practices.
The Church wants to support families throughout this difficult time. Even though families may not have been actively involved in the life of the Church, families should be reassured that they will be welcomed by the Parish family and the Parish Priest.